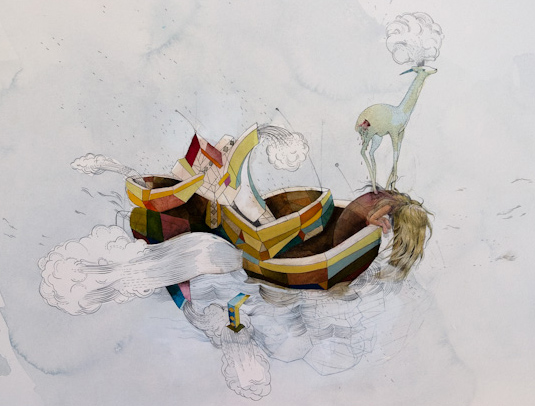 Knew Normal
"We've never been here before" is a sentiment that brings to mind uncharted paths, discovery, excitement and adventure. We, as a civilization, have never come so far.
But in 2013, when scientists at Mauna Loa Observatory in Hawaii uttered this phrase with respect to the amount of carbon dioxide (CO2) in the atmosphere, it was anything but a source of pride. We had reached a sobering milestone: levels registered at 400 parts per million — a number, they said, that would continue to grow. The practice of excavating and burning natural resources such as oil, coal, and natural gas, has caused excess CO2 to release into the atmosphere at an alarming rate. Additionally, many experts attribute the rise of some of society's most gruesome challenges — extreme weather, extinction of species, diseas, and more — to be the result of this increase of CO2 in Earth's atmosphere.
Earth has not been in an environmental situation like this since a geological epoch known as the Pliocene, long before humans inhabited the earth. Never before or since have humans experienced such a climate. Our impact on the world is undeniable. Knew Normal is a selection of recent works from established and emerging contemporary artists based in the U.S. who use paintings, drawings, and photography to bear witness to the moments when environments, including the body, become more difficult or awkward to inhabit for reasons generally attributed to climate change.
The artists in Knew Normal depict universally familiar themes of loss and uncertainty, tempered with unmistakable empathy and, at times, hope. Each artwork in the exhibition tells a story about how our physical and psychological environments are shaped by current climates, whether social, political, or environmental. Several of the artists also look to the future, as characters of the existing universe disappear or to a time when Earth is no more. Is this adaptation at its finest, its fittest, or are we approaching the end? Having never been here before, how can we know for sure? Knew Normal contains no solutions, no methods for survival, and no Utopian proposals. Instead, the exhibition recognizes the age old traditional (or, compulsion) of art making as a strategy for understanding complex circumstances and emotions. As we come to terms with our "new normal," and as we brace for the near and distant future, what will we learn from what once was and how might we affect what will be?
Knew Normal  is guest curated by Nancy Zastudil and artists are selected by invitation. This exhibition is presented concurrently with the exhibition Off the Charts. Both exhibitions explore navigation of changing environments, and are accompanied by programs that focus on education about climate change through the arts.
(Image: Gala Bent, Ship for Fools, gouache and graphite on paper; text from 516 ARTS site)
516 ARTS