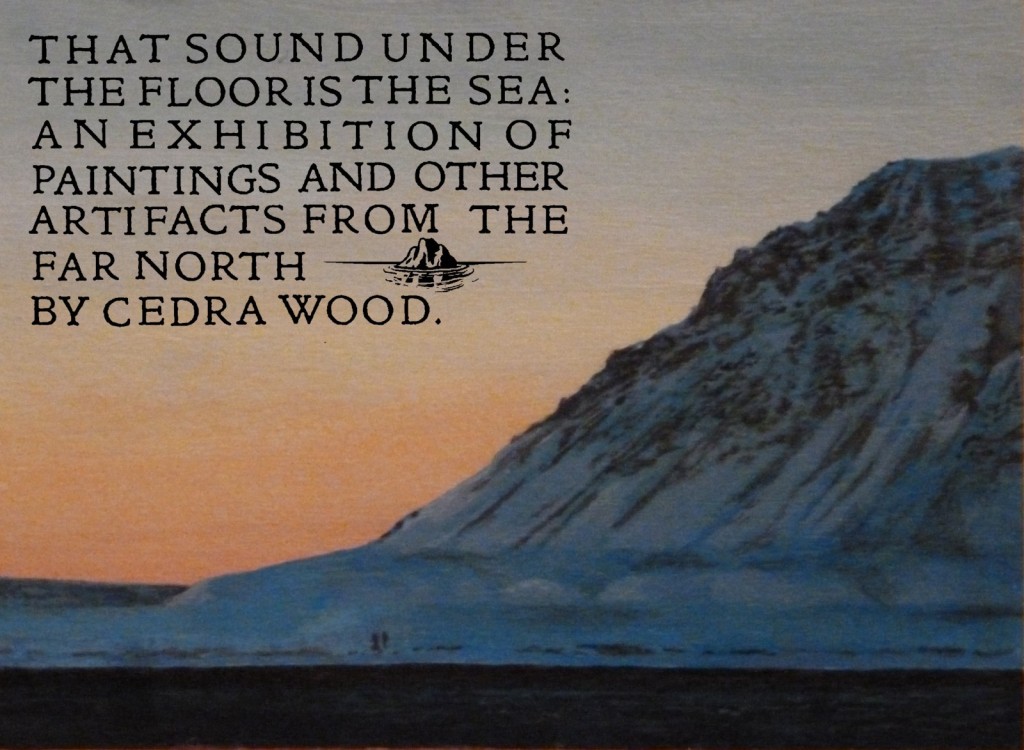 That Sound Under the Floor Is The Sea.

That Sound Under the Floor Is The Sea, a solo exhibition of paintings, drawings, sketches, prints, and ephemera from the Far North, is the result of art-centric travels above the Arctic Circle in September – November 2012.
From the press release:
"Svalbard, a remote archipelago halfway between mainland Norway and the North Pole, was home for two and a half weeks to a crew of internationally-selected visual and performance artists, scientists, writers, musicians and composers. As part of this group, Wood lived and worked on board an ice-class sailing vessel, exploring polar bear-populated wildernesses, ghosted mining towns, and icebound scientific communities alike. In mainland Scandanavia, she traveled alone up the length of the northern Norwegian coast by ferry, train and bus, spending time in Bodø, Tromsø, Alta, Hammerfest, Narvik, and the Lofoten Islands. During this time, she amassed more than two hundred pages of detailed journal entries, sketches, and painted studies of polar and subpolar environments. That Sound Under the Floor Is the Sea is a unique window (and occasionally a porthole) into the process of creative research: Wood's journal will be on display, together with additional studies, photographs, works on paper, and documentation of performance work in the field. These artifacts will be accompanied by the first finished works to result from the journey, created in December – January in her Albuquerque studio, as well as current sketches for upcoming work.
Wood was selected as 2012 recipient of the Marion & Kathryn Crissey Award, a Harwood Emerging Artist grant, which enabled her to acquire materials for the trip."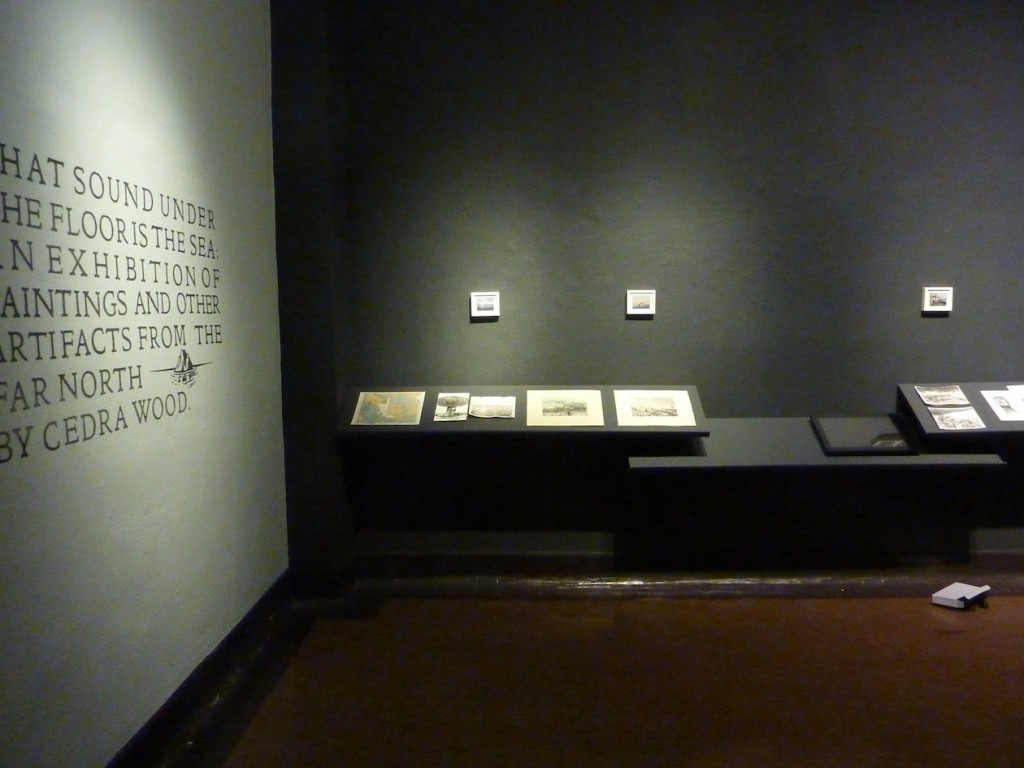 Harwood Art Center