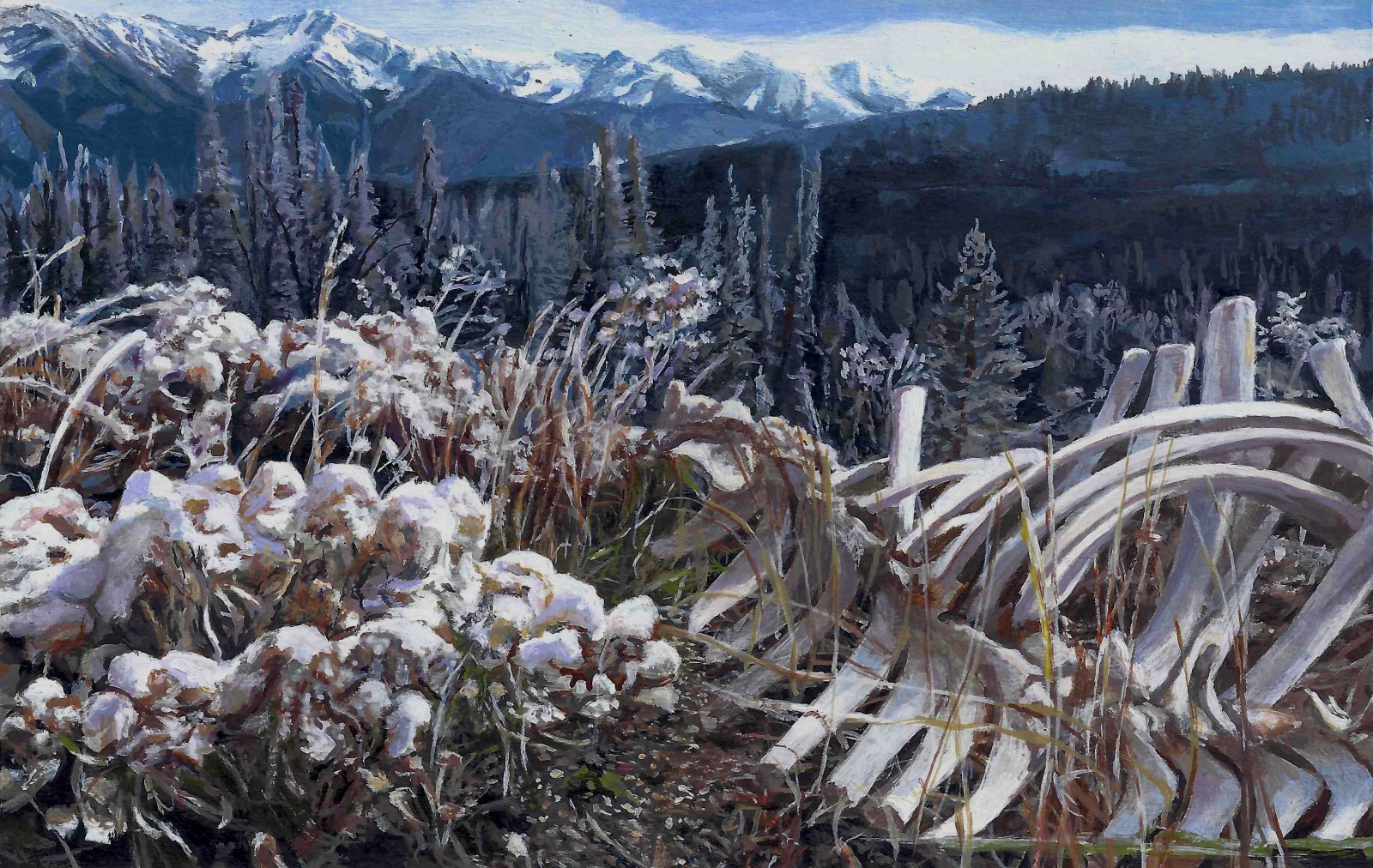 In October, only a few short months ago, I was invited to Ketchum/Hailey/Sun Valley, Idaho to do a project about tourism (specifically as it relates to Sun Valley) and the American road trip with the Sun Valley Center for the Arts. I was there for nine days, visiting local cultural institutions and sites, wandering the grounds of the tiny Sun Valley resort, and getting swallowed up by the Trailing of the Sheep Festival, all of which was really enjoyable and charming and strange. My hosts were fun and gracious and felt like old friends right away.
When I got home I spent the next couple of months (around my day job) making twelve paintings to send back for the exhibition. Here are a few (they're all 3×5 inches or so, the size of vintage postcards):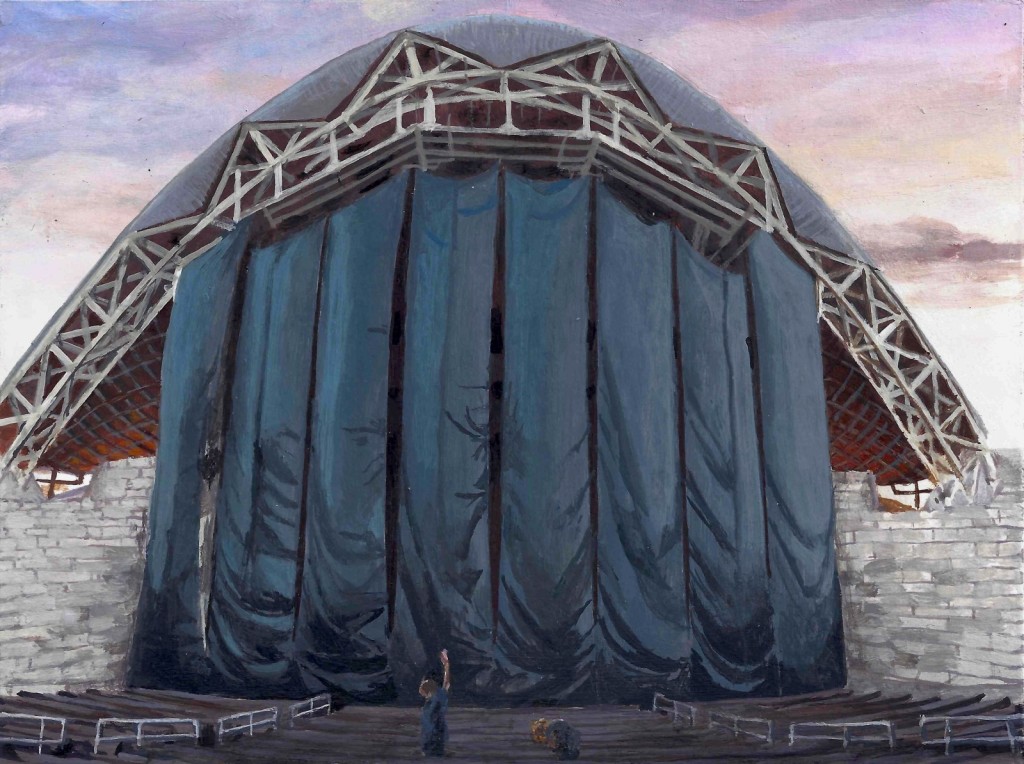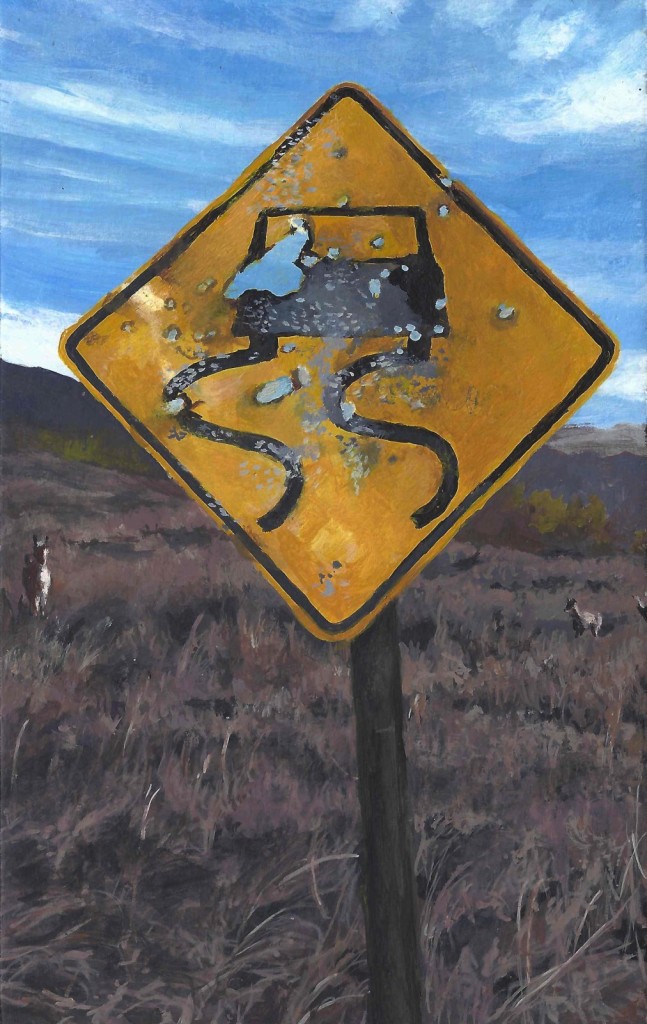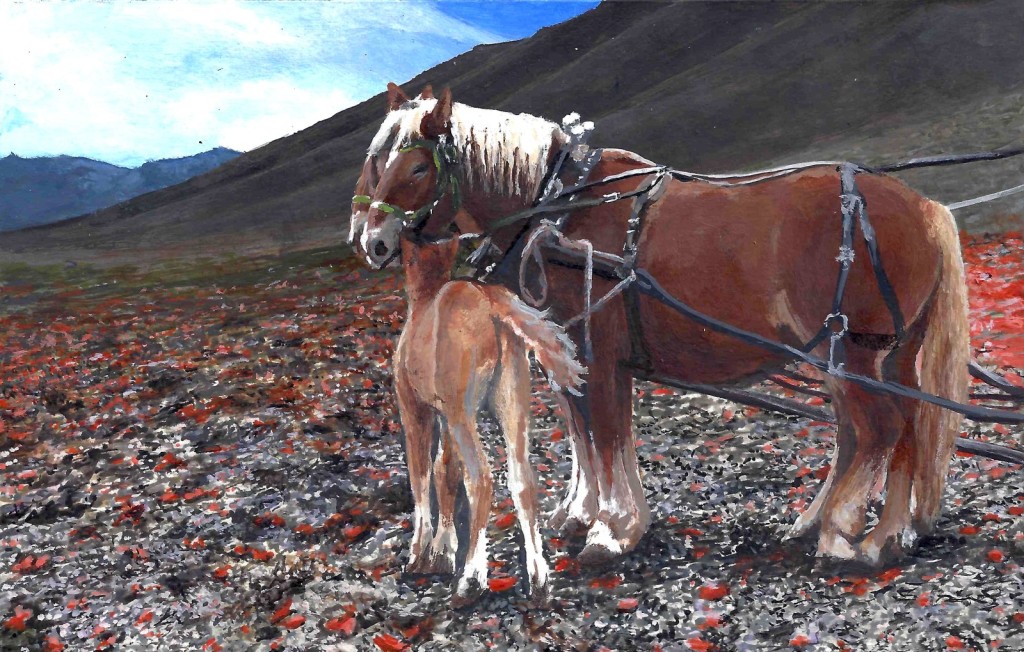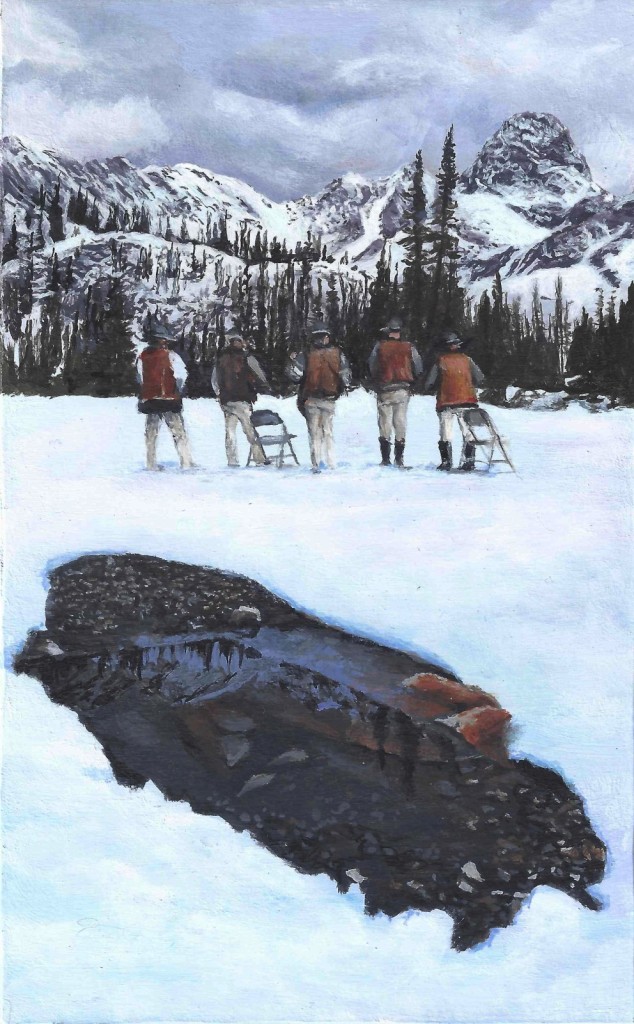 Now the show, Wish You Were Here, is up.  I couldn't be prouder of the company I'm in.